Life sentence for ISIS supporter who plotted to kill Theresa May
Naa'imur Zakariyah Rahman planned to attack Downing Street and police officers
An ISIS supporter has been sentenced to life in jail with a minimum term of 30 years after planning to murder British prime minister Theresa May and bomb Downing Street.
Naa'imur Zakariyah Rahman, 21, was convicted at the Old Bailey of preparing acts of terrorism after acquiring fake explosives from an undercover officer in November 2017.
He was initially discovered by an FBI officer posing as an ISIS leader, who then involved an MI5 role player in the case.
"I want to do a suicide bomb on parliament," said Rahman. "I want to attempt to kill Theresa May. There are lorries here with big gas tankers. If a brother can drive it next to parliament I will bomb," he added.
During Rahman's trial the jury head he had been urged to carry out an attack by an uncle who travelled to Syria to fight for ISIS but was killed in a drone strike last June. He came to the attention of police in August 2017 after he was arrested on suspicion of sending indecent images to underage girls, but never charged.
Police became concerned he held extremist views when they examined Rahman's mobile phone. The death of his uncle cemented Rahman's desire to attack Mrs May, kill armed officers and bomb the prime minister's London residence.
Islamist extremist Naa'imur Zakariyah Rahman, 20, found guilty of plot to murder UK Prime Minister Theresa May

— Terror Today (@TerrorToday) July 18, 2018
Two other uncles were also jailed in August 2016 of funding terrorism. Originally from Birmingham, Rahman's concerned mother had moved with him to North London in an effort to escape the uncle's influence.
He had also been referred to Channel, a deradicalisation programme but had withdrawn from any engagement with the course.
_______________
Read more:
EU chief negotiator Barnier's Brexit comments roil the pound
Theresa May to announce plan to help modern slavery victims in Nigeria
Britain's health service could run out of drugs post-Brexit, NHS group warns
_______________
On November 18th 2017 Rahman carried out reconnaissance for attack around Whitehall. He told an undercover officer: "(God willing) will be very big if I'm successful. I can't mess up. I can't get (martyrdom) if I get caught."
He also talked of using a suicide belt, a drone, an IED and poison, referred to as "P" or "curry mix".
Two days later he bought a rucksack and then met with an undercover officer so it could be fitted with explosives – which were fake. He was arrested soon after he was told the bag and its dummy explosives were "good to go."
At his trial Rahman also admitted he helped his friend Mohammad Aqib Imran to join ISIS in Libya by recording a sponsorship video. The court heard Rahman had spent much of the times sleeping in the back of a car while he plotted the murders.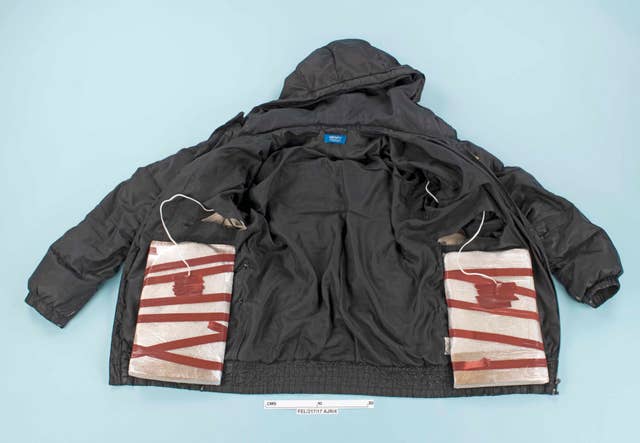 Prosecutors claimed he had sought to portray himself as a "liberal" Muslim to divert any attention towards his violent intentions.
Updated: August 31, 2018 06:34 PM