UAE weather: Temperatures to rise into the weekend
Mist, poor visibility in interior, coastal areas today
Clear conditions have been forecast for the country over the next few days, with a slight rise in temperatures and moderate winds.
There is a chance of fog, mist formation and poor visibility to less than 1,000 metres in the morning and night over some internal and coastal areas, according to the National Centre for Meteorology.
The humidity will rise in the evening, and early morning, with the sea moderate in the Arabian Gulf and the Oman Sea.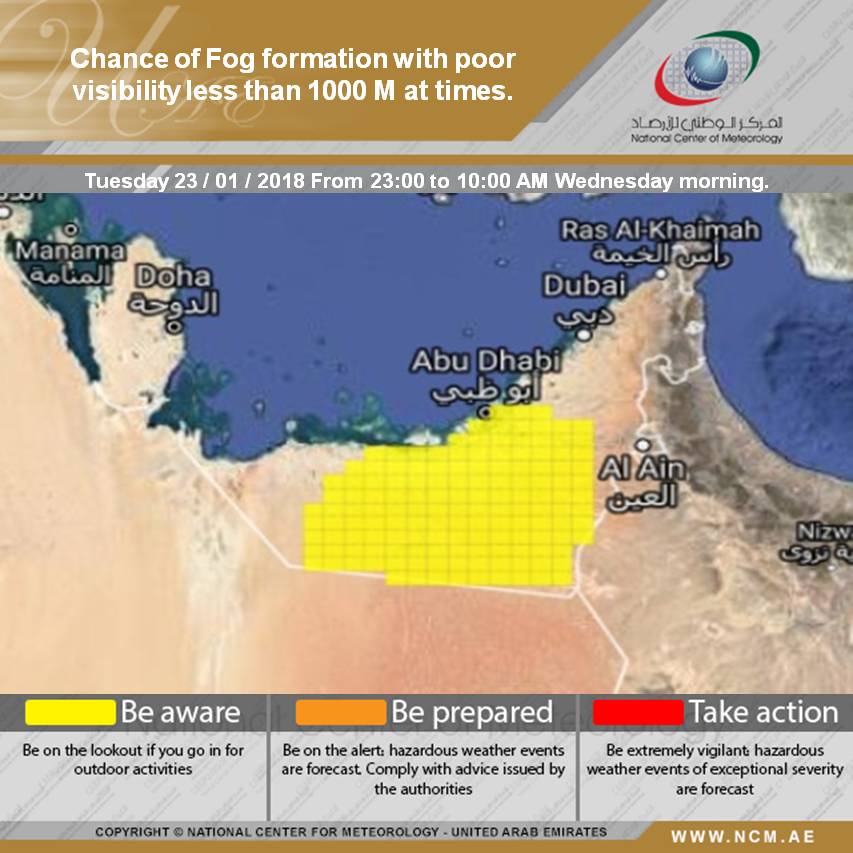 Temperatures will range from 11 to 28°C in the interior regions, 12 to 25°C along the coast and 7 to 16°C in the mountains.
The maximum humidity would be 75 to 95 per cent across coastal and interior regions and between 55 to 75 per cent in the mountains.
Updated: January 24, 2018 07:51 AM