UAE weather: Cloudy conditions to intensify over coastal areas
Humidity set to rise over some parts of the country
Cloudy conditions will continue across the country with the possibility of rainfall on Sunday.
The cloud cover will increase at night and in the early morning over coastal and interior areas, according to the National Centre for Meteorology and Seismology.
Humidity is set to rise on Saturday with fog and mist likely in the coastal zones.
The north-westerly winds could pick up on Sunday with the sea turning rough in the Arabian Gulf and Oman sea.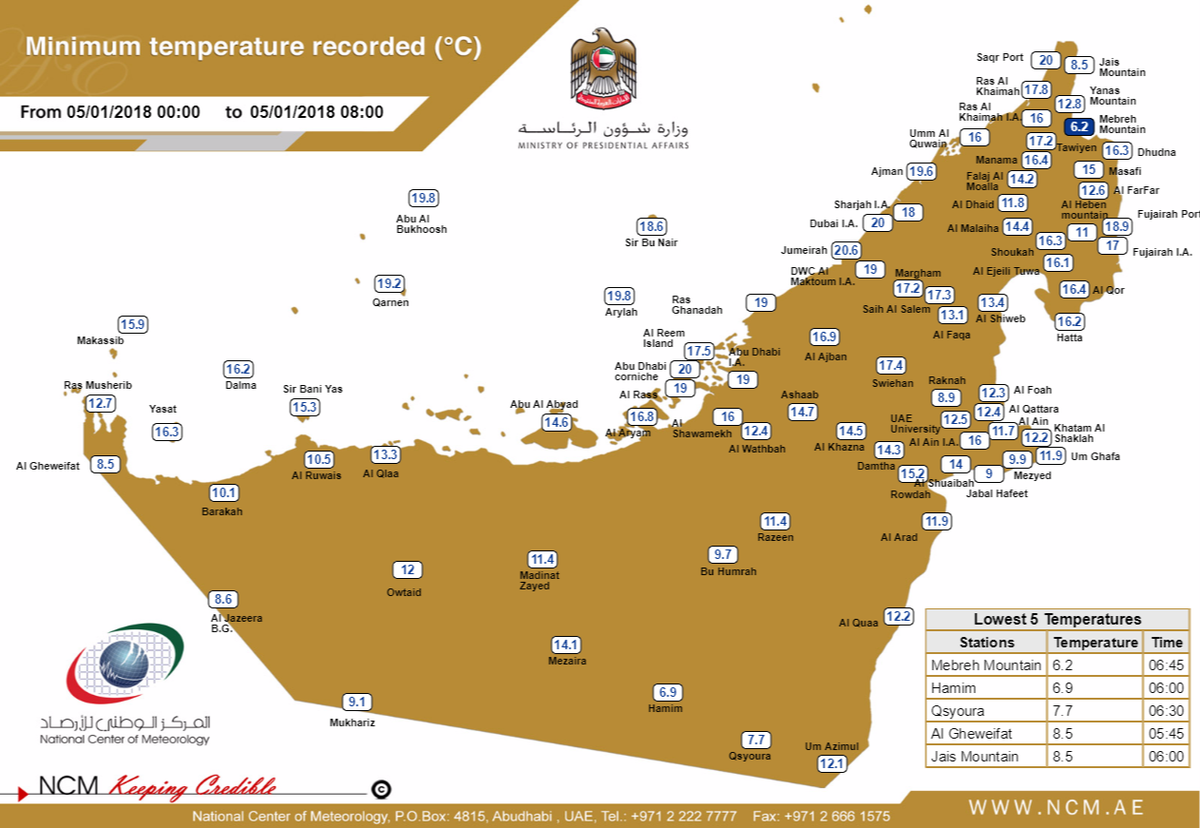 Temperatures will range from 12 to 28°C in the interior regions, 13 to 26°C along the coast and 8 to 20°C in the mountains.
The maximum humidity would be 65 to 85 per cent across coastal regions, between 70 to 90 per cent in internal areas and 50 to 80 per cent in the mountains.
The lowest temperature recorded in the country was 6.2°C in the Mebreh mountains on Friday morning and the highest temperature was 25 °C in Ras Al Khaimah on Thursday afternoon.
Updated: January 5, 2018 10:59 AM