UAE weather: Fog and showers likely across the country
Cloudy conditions to persist
Visibility will be down to 1,000 metres in the eastern and internal areas of the country on Tuesday.
An advisory on mist, fog formation and low lying clouds was issued by the National Centre of Meteorology.
Motorists in interior regions were advised not to drive until the visibility improved.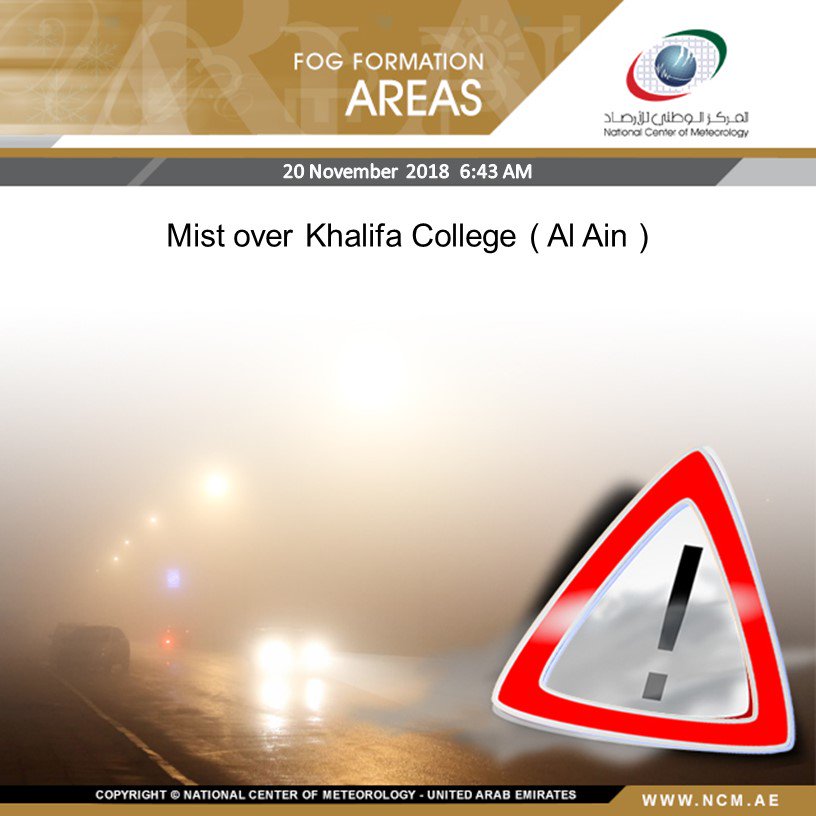 Strong winds will continue through the day with high waves up to nine feet in the Arabian Sea.
There is a likelihood of rainfall on Wednesday in coastal areas and scattered showers will extend to the north and eastern areas by Thursday.
The maximum humidity will be 70 to 90 per cent across coastal areas, 65 to 85 per cent in interior regions and between 40 to 60 per cent in the mountains.
Temperatures will range from 21°C to 35°C in the interior regions, 20°C to 33°C along the coast and 15°C to 27°C in the mountains.
___________
Read more:
The day swirling winds and rain turned an Abu Dhabi cafe into a majlis
Updated: November 20, 2018 09:28 AM