UAE weather: fog and poor visibility forecast in western areas
Cloudy weather in the east of the country
Residents have been warned to be alert for fog formation and visibility reduced to less than 800 metres in the western regions of the country over the next two days.
Humidity levels will continue to rise and thick clouds are expected across the eastern areas through Tuesday and Wednesday, according to the National Centre for Meteorology.
Temperatures will range from 22°C to 47°C in the interior regions, 28°C to 44°C along the coast and 25°C to 33°C in the mountains.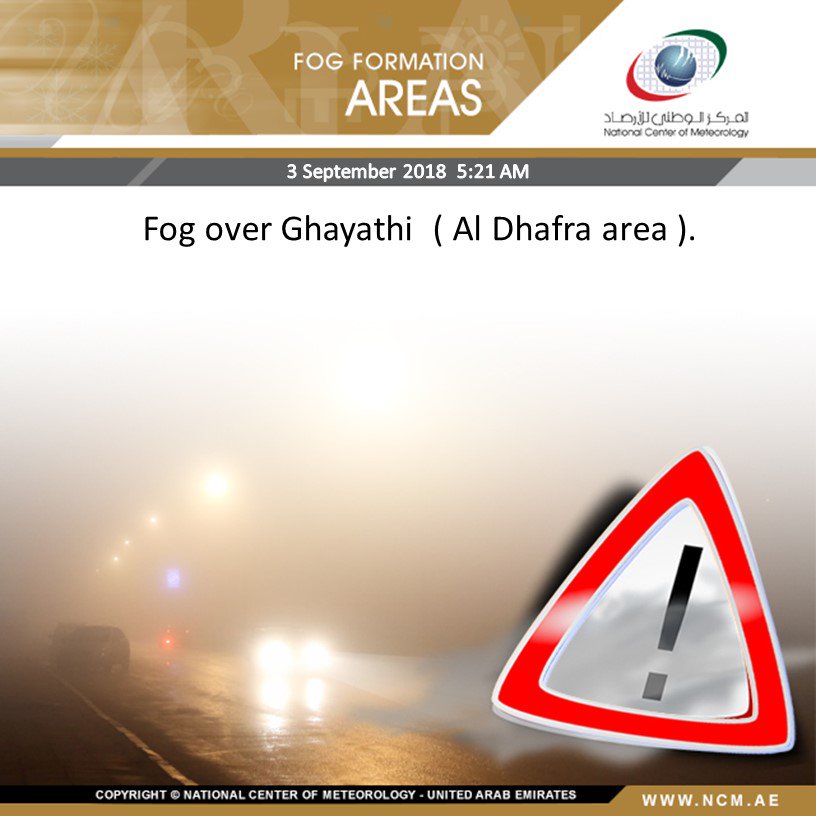 The maximum humidity will vary from 70 to 95 per cent across coastal, 55 to 75 per cent in interior regions and between 45 to 65 per cent in the mountains.
_____________
Read more:
Back below 40°C: Is the end of UAE's long hot summer in sight?
Updated: September 3, 2018 09:52 AM