UAE weather: cold across the Emirates as windy conditions persist
Dusty conditions and rough seas with rain forecast for the weekend
Strong winds will continue to whip up dust across the country with the sea turning rough off the UAE's western coast.
An alert was sounded in the sea across the Arabian Gulf with northwesterly winds moving at speeds of 60 kilometres per hour. The windy conditions could stir up waves to heights of up to 2 metres throughout the day and night on Wednesday.
Temperatures will stay low across the country with cloudy skies over the next two days, according to the National Centre of Meteorology.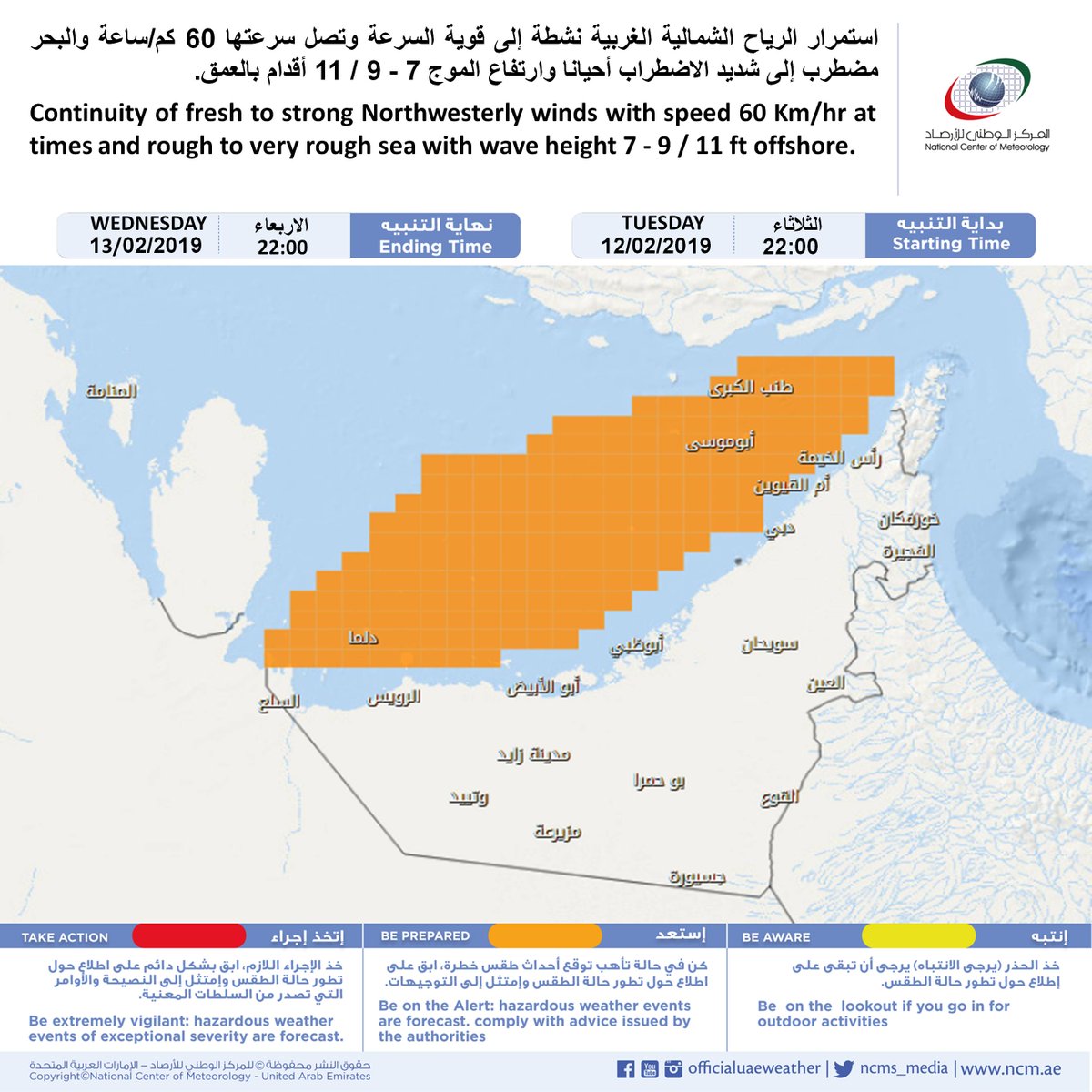 Humidity will rise at night and during the early hours in interior regions, accompanied by mist.
The rain that swept across the country on Tuesday will abate for the next two days.
Wet weather conditions were likely to return on Saturday and Sunday.
The day's temperature will range between lows of 16°C and highs of 23°C in Abu Dhabi, 19°C to 24°C in Dubai, 17°C to 24°C in Sharjah and Ras Al Khaimah and 18°C to 26°C in Fujairah.
Updated: February 13, 2019 06:43 PM